Office Carpet Cleaning Boulder:
All Phase Cleaning Services
Exceptional Carpet Cleaning Services
All Phase Cleaning Services professional staff will clean all the carpets, upholstery, area rugs and entry mats in your facility to IICRC standards. We are based in North Boulder which makes us very responsive to your needs anywhere in Boulder County, even in adverse weather conditions. Many of the larger cleaning companies are based in Denver or as far away as Loveland, so when US36 or SH287 is closed due to accidents or ice, their employees are unable to get to your location and your offices are not cleaned. All of our employees own their own automobiles, their own cell phones, and most own their own homes- they are cleaning professionals because they love to clean- not because cleaning is the only thing they are capable of doing in life. Also, we are very sensitive to your building security and access procedures. Many of our existing clients have very special security needs which we have incorporated into our employee specifications. Our main concern is making sure that every one of your unique needs is taken care of by the employees specially trained to clean your facility.
Carpet cleaning includes but is not limited to the following per your specifications:
Step 1…
If you have not already done so, we will pre-vacuum the areas to be cleaned with our high powered 4 levels of filtration vacuum to remove dry, gritty soils. We will also vacuum along the edges of the baseboards to remove dry soils, hair, and dust.
Step 2…
Pre Condition all carpeted areas with alkaline cleaning agents to loosen sticky, tracked-in dirt and oily types of soils.
Step 3...
Free spot cleaning to attempt removal of stubborn spots like gum, wax, spills, ink, food, mud, rust, wine, and the most common office spot in Boulder- coffee, tea, and chai spills.
Step 4…
Your carpet is cleaned and rinsed with 180+ degree Ph balanced water from our truck mounted machines. This dirty water is extracted with our "Cleanmaster" RX-20 rotary jet extractor power head which gently agitates your carpet fibers while removing up to five times more soil than the standard scrub wand that the majority (over 70%) of carpet cleaners use.
Step 5....
After cleaning each spot up to eight times, we use the standard cleaning wand to remove soil and moisture from areas we could not reach with the rotary jet extractor tool. Your carpet or textile is fully rinsed and left in a PH balanced condition with a $52,000 truck mounted system with 180+ degree water.
Step 6...
FREE spot cleaning of remaining spots that did not respond to our cleaning procedures. Most cleaners charge much more for even simple spot removal efforts.
Step 7...
Your carpet will be protected (if you request this very important step) and groomed. Power turbo dryers will be installed in each area as we clean to ensure a very quick dry time.


To see videos of all that we can accomplish using state of the art cleaning techniques in cleaning your carpet, upholstery, and tile and grout please visit:

Visit www.SpotCleaningExpress.com
Experience the most thorough carpet cleaning with very quick dry times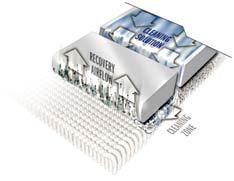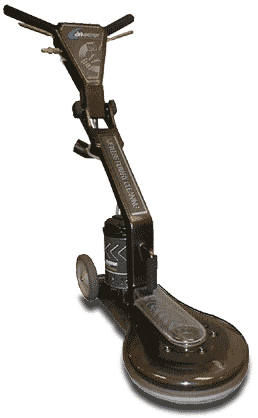 Your carpet will be cleaned in strict accordance to what carpet makers recommend. In our quest for giving you the best cleaning ever, we employ a state of the art tool that gently agitates your carpet to give a thorough cleaning while making 650 passes per minute over your carpet and removing the majority of the water used in the process.

You can now get your carpet "hot water" steam cleaned and dry within 4-6 hours. You'll get cleaning with a state-of-the-art system to rinse your carpet with 180°+ water. This system is unlike anything you've ever seen in carpet cleaning and is little used in the carpet cleaning industry as it requires more technical skill and a higher level of training to use. We are one of the only companies in the area to use the machine for the majority of jobs as very few companies are willing to spend the time it takes to train their technicians in the use of this $3000.00 cleaning machine.

Benefits over scrub wand or other inferior types of cleaning:
Reduces the possibility of spots returning

No mold growth in your carpet

Creates a healthier environment with lower moisture used in your office

Flushes the fibers with hot water instead of dry chemicals (as "dry cleaning")


See what carpet makers recommend for carpet cleaning.
You can do things the easy way and call (303) 938-1793 (Boulder, Colorado) to obtain a quote of how much we charge to make your office fresh smelling, healthy, and to have your carpets, tile and grout, upholstery, area rugs, or partitions looking as close to new as they can possibly be! If you are located in Boulder, Lafayette, Louisville, Superior, Erie, Broomfield, Longmont, Lyons, Niwot, Thornton, Westminst, Arvada, or anyplace in Boulder or Broomfield County, give us a call today.